My positive pregnancy test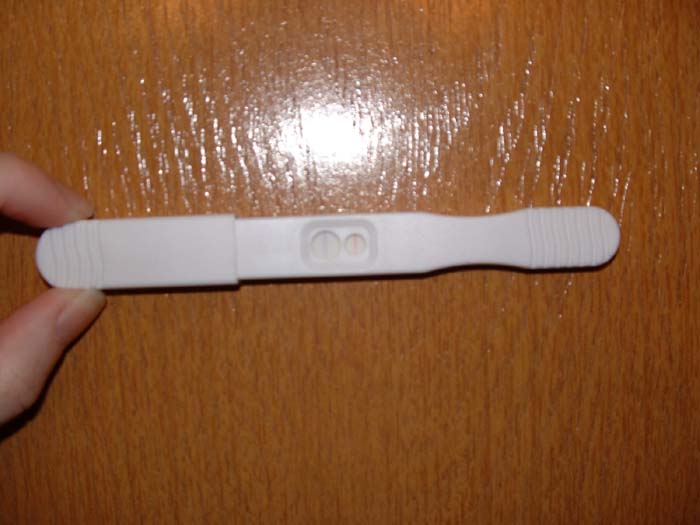 Well, one of them! I tested 3 times just to be sure. ;-)
So far, the baby is as healthy as can be. He/she has a nice strong heartbeat that is usually between 155-165 bpm. We had an ultrasound at 7 weeks, 1 day, but couldn't see much more than the little heart beating. Our next ultrasound will be between 20-22 weeks, sometime in July.
On Tuesday, June 18th, we received the results of the triple screen blood test, and thankfully, all were negative!
In July, we had our 21 week ultrasound in which we were able to see our incredibly wonderful baby BOY! He is healthy and well and had the cutest little feet. We are looking forward to having a son.
It's a boy!