In June of 1999, Tony and I went to Coquimbo, Chile on a missions trip with Volunteers in Mission. There were 16 people on our team and we had a wonderful time. We stayed with local families and got to enjoy their customs. While in Coquimbo, we helped the locals rebuild their church. Their church was the only Methodist church in the town and the old building had been condemned.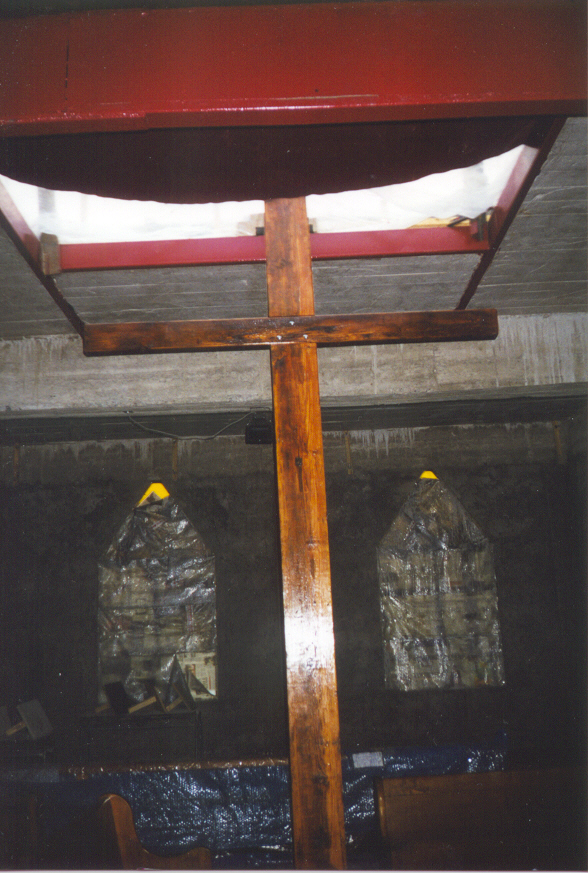 We built this cross out of wood from the original church building. Once the church was finished the cross was moved outside to hang on the corner.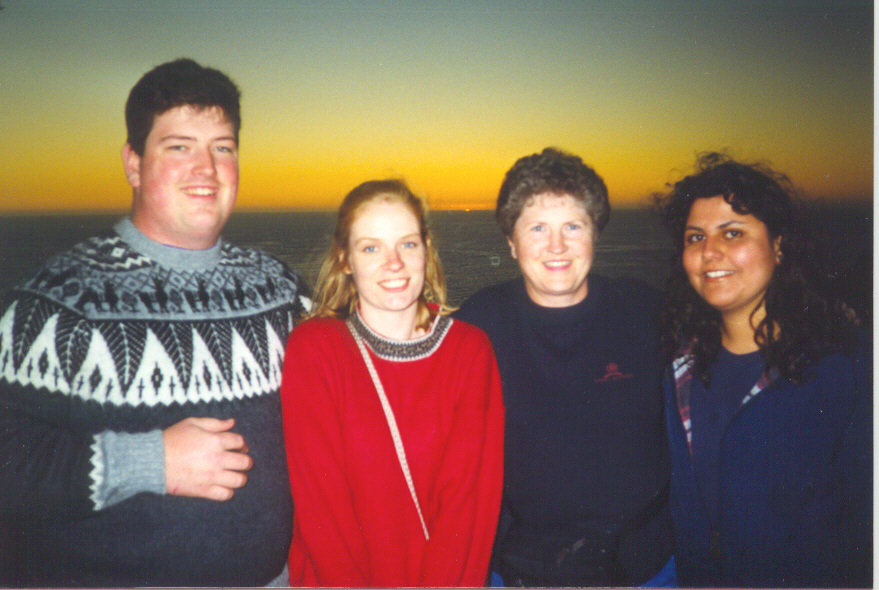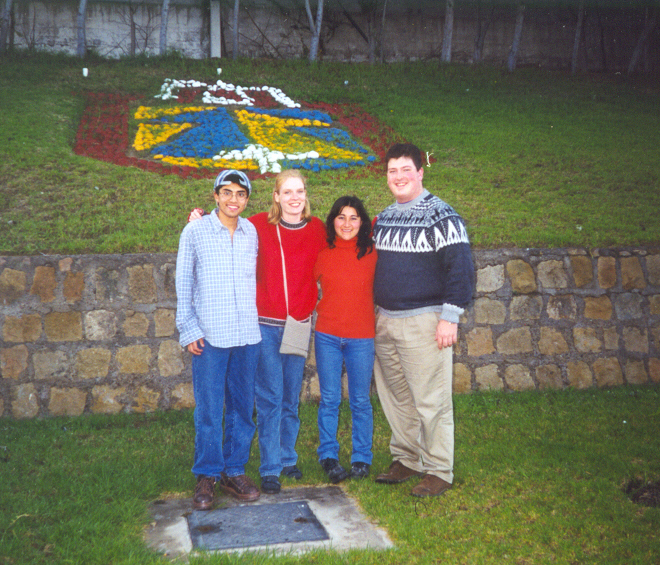 This is Tony and me with Daniel and Faviola.